Geneva Airport Transfers In minivan
Geneva Airport Transfers In 8 seater minivan
Description
Geneva Airport transfers in 8 seater minivan Switzerland
Transfers from Geneva Airport to Swiss Alps, French Alps and other Swiss and French destinations. Transfers from Geneva canton and hotels to the airport.
Our vehicle is a recent standard minivan Renault Traffic long that can take up to 8 large suitcases.
Our minivan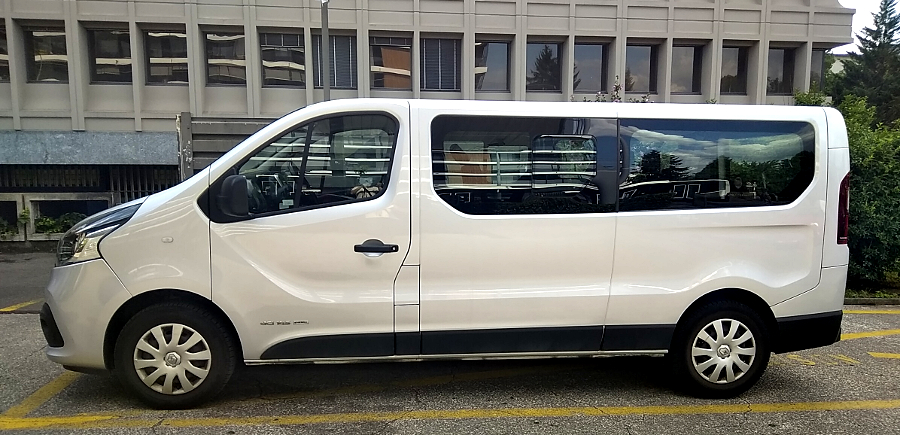 Our current vehicule: Renault trafic
Airport Transfers Minivan Airport Taxi Affordable, reliable, friendly no-rush service. Geneva-based: Our chauffeur takes you to the Geneva airport for early flights and during the day. We are 100% available during public school holidays for all your activities.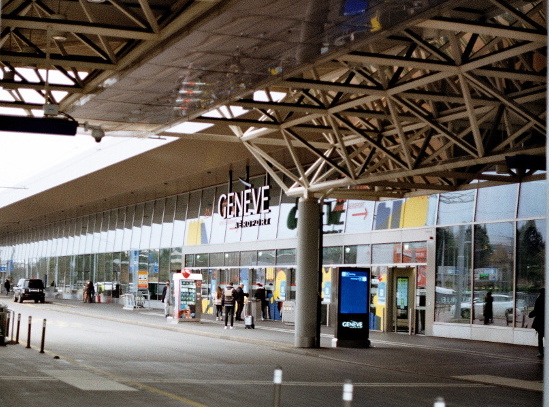 Entrance of the Departures level on Geneva Ariport
With Our Minibus service, Whatever the case may be or wherever the destination, we guarantee safety, reliability and assistance to all our passengers throughout the way.
Group and family offers. We have interesting group offers from 4 to 8 people and for groups with more than one or two children.
Take advantage of our flat tarifs for the Geneva canton territory and the neighbouring regions.
Experience with children and people living with disabilities
Our vehicles are equipped for children of all ages. Professional experienced drivers in the transportation of children, senior citizens that need special attention and help during transportation.
The chauffeur is familiar with ways to communicate and be helpful especially to autistic people and they are very welcome.
Conditions
We accept all means of payment, in accordance with the law on taxis/chauffeur-driven cars in force in Geneva: credit cards, cash and we can also arrange a bank transfer. The payment is made only after the trip. We never offer payments on the website or otherwise on the Internet.
Reservation
Online:
We are currently updating the reservation system. You can order by phone or text message on +41.76.76.40.610 or via e-mail : contact [at] sympavan.ch
Call or text message or e-mail. See contact information.
Payment
Payment to the driver after the trip. We accept cash, credit cards and Twint.
Other conditions, fidelity, waiting time, cancellation
By honouring our no-rush service we never charge for waiting time. All prices are agreed in advance between us and you the customer and will not be changed in any way.
Loyalty pays off: your fifth order with us is less 50%. So keep your receipts (I try to keep them small) because if you use our service to go to the airport and back, the fifth run will arrive quickly.
Cancellations have no extra charge. Please let us know well in advance, but it is possible to cancel up to a maximum of one hour before the pick-up.
Prices
Note that all prices are as from Geneva Canton / or Geneva airport
We charge Chf 20.00 for all airport pick-ups Included in the fee:
60 minutes waiting time
flight monitoring
meet and greet with a sing on your name clearly visible in the arrival hall
Internal Geneva Canton Destinations
Airport pickups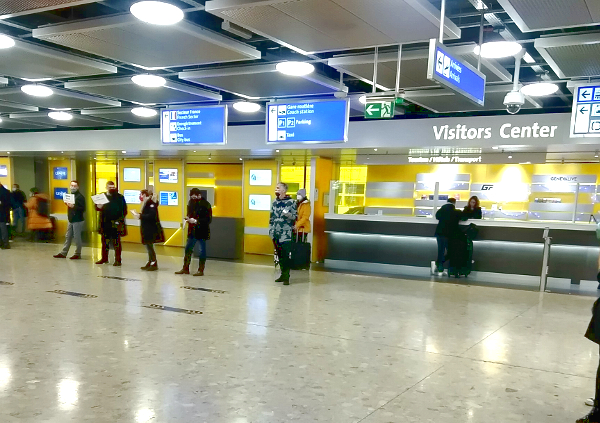 Supplement of 20 Swiss francs for all airport pickups.
You will be met at the airport arrivals hall. The driver will display a name card with your name on it. Drivers are instructed to wait in the event of delays.
The highway toll is included in the price
Contact
Téléphone: 0041/ 76.764.06.10
Email: sympavan@posteo.ch
Address: Shahadat PickUp, Rue Maurice-Braillard 1, 1202 Genève, Switzerland